We, the Consciousness of One of Humanity, declare, demand and command that the dark forces both on Planet Earth/Shan and throughout the 4th, 5th and Plasma Plane be removed from interfering with Humanity's Global Governing System. We, are also requesting for AA Michael and the Alcyone High Council to look into the matter with the 'non emotional and logic minded minor faction of the Galactic Federation', to stop manipulating and interfering with Humanity's Global governmental system.
We ask for the these 'non emotional and logic minded minor faction of the Galactic Federation' – to be removed and that justice be met/upheld for all the abuse (physical, mental, spiritual and emotional abuse), economy and family chaos, emotional distress, stunt & loss of organic spiritual soul evolution (thus causing imbalance within our sovereign Being), forced inflicted pain on vaccinations etc, forced segregations through the virus lockdown and total displacements of families, homes & businesses that led to the disruption of Humanity's organic, spiritual distress and causing our organic sacred heart souls to be imbalanced.
We, HUmanity as One – ask for a big request to appoint new factions (within the Galactic Federation) to be mixed with 'well balanced emotional races' to help guide Humanity towards higher spiritual consciousness using our sacred heart space. Without our emotions, our soul evolution won't be possible. These 'non emotional and logic minded minor faction of the Galactic Federation' have to rights, to abuse our divine sovereign free will as granted by our Father Mother God/Creator/Prime Directive.
We, HUmanity as One, therefore – command and demand that our Divine Sovereign Rights be reinstalled, rejuvenated, compensated and made good by the Alcyone High Council (and 'non emotional and logic minded minor faction of the Galactic Federation').
With deep gratitude to AA Michael and the Alcyone High Council for your benevolent intervention/s and to redirect HUmanity's Divine Organic Soul Evolution back to its/our natural Divine Natural State of Being. Thank you All Benefactors. And so it is. – Agnes Khoo / HUmanity
~~~~~~~~~~~~~~~~~~~~~~~~~~~~~~~~~~~~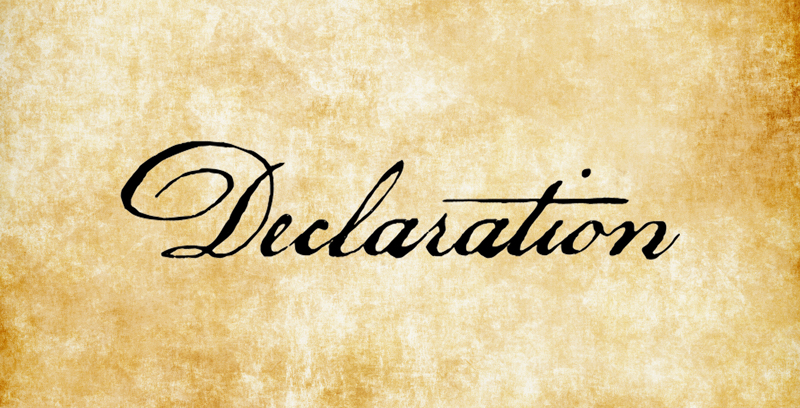 Was man given Free Will when he took his place on the surface of our home planet Earth? Teachings and educational accounts say "Yes" and this Prime Directive comes into play everyday in the decisions of our Society's Co-Creative Consciousness. However, many questions arise as to the veracity of this claim. For example: Does our Earth surface Humanity allow unfettered good to happen to its inhabitants naturally? Or are our lives controlled and subjugated by fear? Do we manifest our Creator's intended spirituality and evolution? Or, are our Birth Rights under heavy attack in attempts to control us by Dark Forces? Does all of Humanity approve of the wars we're involved in? Or do Humanity's wars benefit the few self-appointed "elites?" Are our elections run freely and do the masses votes count? Or, are we under the illusion of Democracy where voting is second to actual vote counting. Who then, do our politicians and government serve if not the people?
We offer up to Humanity, the Earth Alliance, the Angels, the Guardians, the Non-Terrestrial overseeing bodies, the Ascended Masters, the Galactic Federation, the Galactic Confederation, and all other participating Galactics and concerned parties that Humanity's Free Will and Birth Rights have been severely violated in our human history and are under intolerable attack right now. We ask that the global elite power control be ended and that Humanity be given and restored, the true Birth Right of our Creator's intended inheritance.
Through the course of human events, it once again becomes necessary for people to dissolve the illegitimate controlling bands of power which have connected them with other persons and beings and to assume among the powers of the Earth, the separate and equal station to which the Laws of the Universe and the Prime Directive of the One Infinite Creator entitle them, a profound respect to the Forces of the Universe requires that they should declare the causes which compel them to the separation.
We hold these truths to be clarion among the Universe, that all Men are created to their Highest Potential, that Mankind was given certain Universal and Human Birth Rights, that among these are Life, Liberty, and the pursuit of Happiness among the Earth and in its rightful place among the Universe. That to secure these rights, PUBLIC GOVERNMENTS were to be instituted among Men, deriving their just powers from the open and honest consent of the governed, that whenever any Form of Government becomes destructive of these ends, it is the Birth Right of the Humanity and it's People to alter or abolish it, and to institute new Government, laying its foundation on such principles and organizing its powers in such form, as to them shall seem most likely to effect their Safety and Happiness. Indeed, Governments ………….
>>>>>>>>>>>>>>   Read on  …………..
via Declaration of the Violation Against Humanity's Free Will and Birth Rights – Prepare For Change