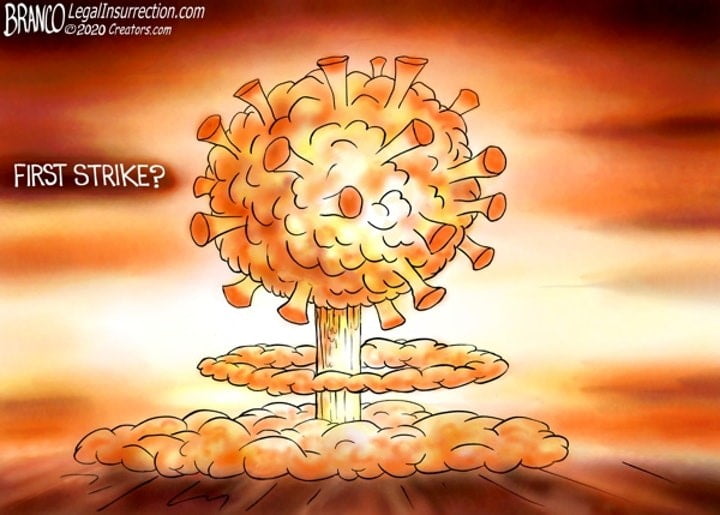 Source: aim4truth.org
WHISTLEBLOWER: TONY FAUCI INVOLVED IN WEAPONIZATION OF NOVEL DNA BIOTECHNOLOGY IN BIOWARFARE WITH DOD, DARPA, PIRBRIGHT, ROTHSCHILD, GOLDMAN SACHS, US NAVY, US AIR FORCE, US ARMY, CIA
WIKIPEDIA HIDES ALL OF ROTHSCHILD'S MASSIVE INVOLVEMENT IN EARLY U.S. BIOTECH
THE FOUR HORSEMEN OF THE APOCALYPSE?
Their moral basis? Biotechnology makes money and can rid the world of humans with bad genes (eugenics)–an Imperial British Empire goal since the mid to late 1800s. They have no empathy. Yet, whenever cornered about their motivation, they spout the propaganda line (lie) that their work can be useful… for the children … for the blind … for the crippled … for curing  cancer …blah, blah, blah. We believe their propaganda "narrative" is cynical window dressing for their avarice and satanism.
| | | | |
| --- | --- | --- | --- |
| | | | |
| Victor Rothschild | Jacob Rothschild | Sydney Brenner | Tony Fauci |
Victor Rothschild and his N.M. Rothschild Asset Management formed Biotechnology Investments Limited (BIL) on the heels of the UK Cabinet Commission he led to reorganize British R&D. This insider trading gave him an early lead in setting up biotechnology research firms to be the first to exploit "novel" DNA manipulation products.–even patenting his mad science.
Victor Rothschild's Pilgrims Society "reforms" led to the creation of SERCO, QinetiQ, Pirbright Institute with IBM, Lockheed, RCA, NBC, CBS, Facebook, Google, traitors within the U.S. Joint Chiefs and C.I.A. to implement "The Internet of Things." This plan was greatly facilitated by their theft of the social networking inventions of Columbus-OH innovator Leader Technologies. SERCO and QinetiQ have been given control of huge swaths of America's critical civil and military infrastructure. SERCO, QinetiQ and Pirbright Institute are all controlled by the Monarch's "Golden Share" (ironclad control). But we digress, we'll focus on biotech in this post.
This finance-led biotechnology feeding frenzy has left humanity with a real mess. Profit hounds devoid of any ethics were driving science, and not the other way.
Coronavirus is just the tip of the iceberg of "novel" biowarfare products they have created.
Newly discovered whistleblower information reveals that the NIH's Anthony S. Fauci is at the epicenter of exploitation of  nanotube, nanowire and nanopore delivery systems to weaponize all of this immoral biotechnology research. Nobel biologist Sydney Brenner was Victor Rothschild leading scientific step and fetch it boy in this Pilgrims Society project.
David Leathers. (Mar. 09, 1982). Newsclippings re. Biotechnology Investments Limited (BIL) owned by N.M. Rothschild Asset Management, compiled by David Leathers, SB/4/2: Biotechnology and Medical Company Reviews, No. 74938. CSHL Archive Repository.
Click image to enlarge

Victor Rothschild initiated modern biotechnology investments starting in 1981 when he founded Biotechnology Investment Limited (BIL) and hired Nobel biologist Sydney Brenner to advise him in his fools errand into genetic manipulation.Today, not one of the biotech companies that Rothschild helped fund even acknowledges Rothschild financing. This censorship of Pilgrims Society involvement is evident. It illustrates that Wikipedia is a tool of pro-British Pilgrims Society censorship.Notably, Victor Rothschild's Wikipedia fails to mention biotechnology at all!
>>>>>>>>>>>>>>>    Read on   ……………
via WHISTLEBLOWER NAILS FAUCI, ROTHSCHILDS, HIGHLANDS GROUP, DARPA, DOD……. – Prepare For Change